Forward Controls and Ghostmen Designs are proud to announce the release of their new collab product, the ASC (ALS Spring Cap). This is a direct replacement for the plastic spring cap on Safariland's 6354RDS, 6390RDS, 6360RDS, 7390RDS, and 7360RDS. The ASC is a worthy addition to the already impressive strength of Safariland's lines of duty RDS holsters.
Machined from solid 6061 aluminum blocks and Type III anodized in black, ODG, or FDE, the ASC is strong and durable by virtue of its aluminum billet construction, with a wall that is 57% thicker. Please note that the ASC does not come with the ALS spring and mounting screw. To install the ASC, unscrew the ALS cap retaining screw, remove the factory plastic spring cap, remove the ALS spring, use a pair of needle-nose pliers to reinstall the spring in the ASC, and then reinstall the ALS cap retaining screw.
Designed and made for LE and MIL customers, the ASC stays discreet by being unadorned with any logos or engravings. As always, proudly designed and manufactured in the USA.
If you have not already heard of their flagship product, Ghostmen Designs most known for their "Portal". Designed to allow dirt, brass, gravel, and other debris to fall out through the bottom of your Safariland holster, the Portal ensures that you can successfully re-holster your weapon and not damage it.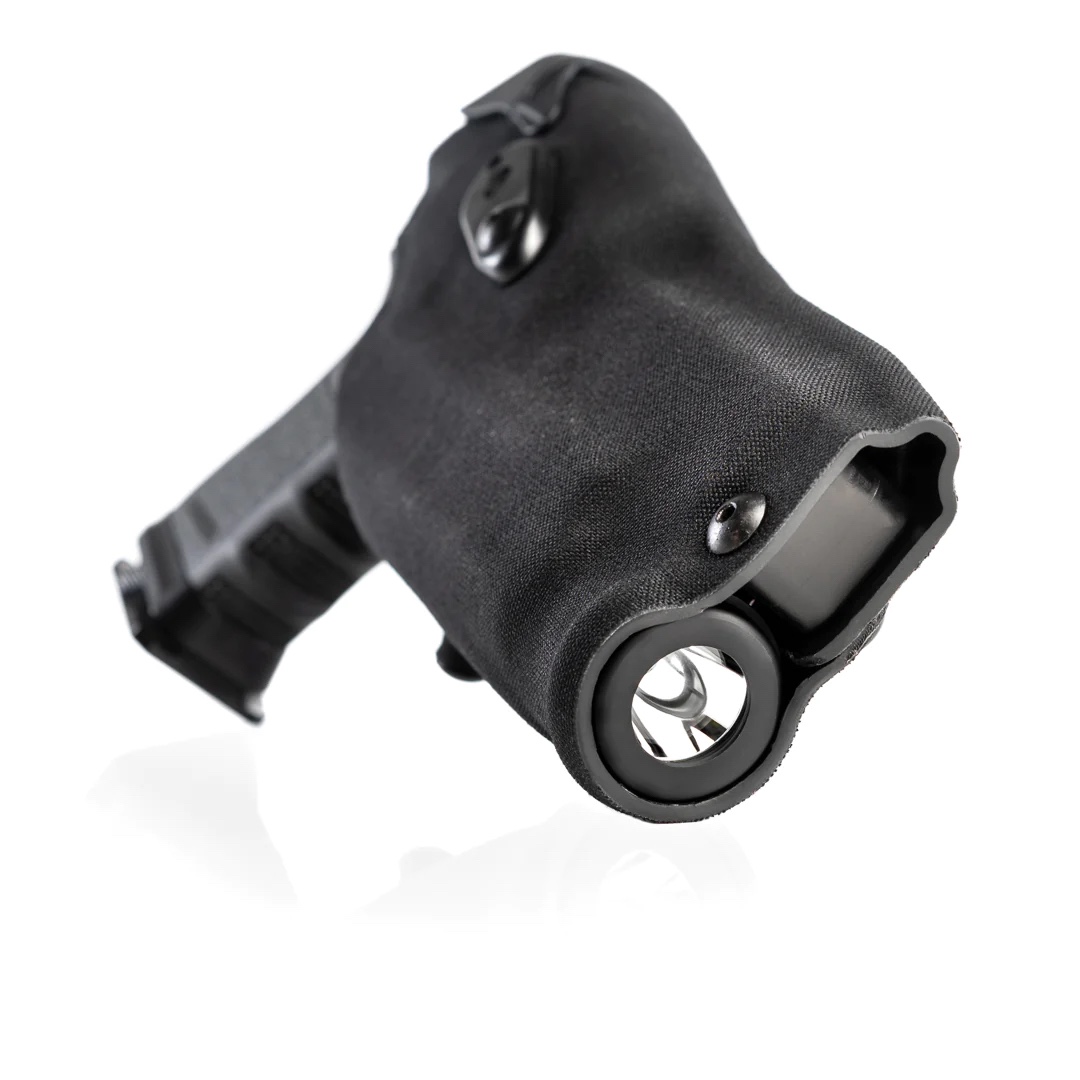 After seeing many agencies remove the light plug to allow debris to fall through, Ghostmen Designs realized that doing so resulted in zero protection for the weapon light and weakened the structural integrity of the holster.
The Portal is machined from T6 6061 Aluminum, is Mil-Spec anodized, and is proudly made in the USA.For more information about ASC and the Portal, please visit FCDs and Ghostmen Designs websites.
www.forwardcontrolsdesign.com/asc-als-spring-cap
ghostmendesigns.com/product/the-asc
You can skip to the end and leave a response. Pinging is currently not allowed.