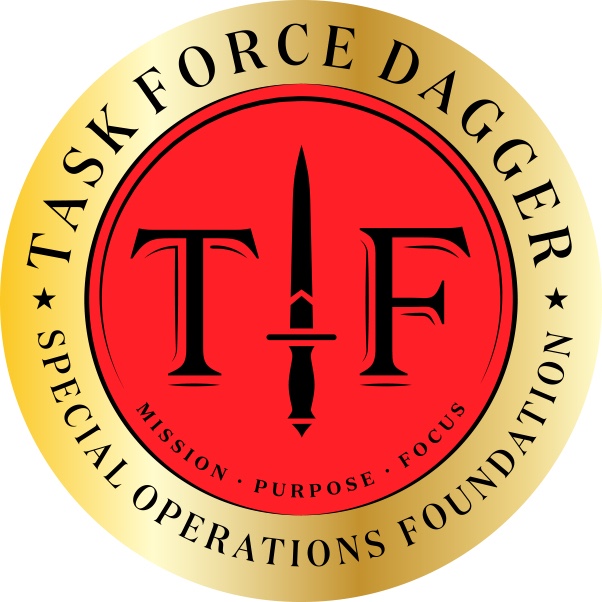 Task Force Dagger Special Operation Foundation (TFDSOF) will be the beneficiary of the SOF Online Auction & Raffle presented by Cubic, which is open now and closes during a Social Event in Cubic's Embassy Suites Ballroom next to the Tampa Convention Center on May 9th at 8PM EDT.  
There are more than 100 items on the Auction & Raffle, the list includes a Rustick Knives Conflict Forged Tomahawk made from steel off the USS Kitty Hawk,  a four-person Dustin Johnson Golf School package, an Omega watch, Richard Childress Racing VIP NASCAR Experience, Horse Soldier Bourbon Commanders Select Box, Under Armour & Tactical Games Package, Custom HS Precision Rifle w. Swarovski Optic, QuietKat E Bike, Spartan Race Pass Packages, original artwork, firearms, tactical items, clothing, outdoor products, golf products, sports memorabilia and many more
Our goal is to raise $150,000, and all funds raised though the SOF Auction & Raffle will directly impact families of the Special Operations Community and 100% of the proceeds will be applied to TFDSOF's three core programs: Immediate Needs, Rehabilitative Events, and the SOF Health Initiatives Program.
To bid on an item or learn more about this fundraising event, please visit:
Task Force Dagger Special Operations Foundation provides assistance to wounded, ill, or injured United States Special Operations Command members and their families. We respond to immediate needs, conduct Rehabilitative Therapy Events, and provide next-generation health solutions for issues facing our service members. Our cohesive programs improve the quality of life for Special Operations Families.  To learn more about Task Force Dagger Special Operation Foundation, visit our website at
You can skip to the end and leave a response. Pinging is currently not allowed.