SOF Week 23 – Magpul DAKA Hard Case 35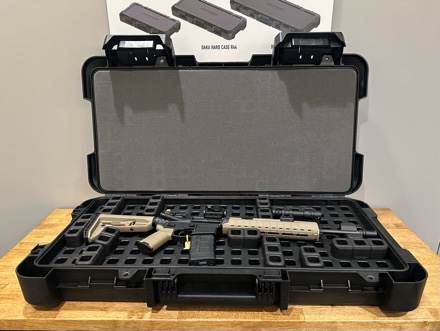 Magpul displayed the new DAKA Hard Case 35. This weapon case is the perfect size for a 16″ carbine and features easy to use closures and recessed lock housings which allow locks to be zip tied flat. It will also stand without falling over. It also features Magpul's GRID Organizer which replaces the foam found in many cases with a highly customizable grid system with block insets to stabilize the contents.
Coming soon along with 44″ and 53″ models.
You can skip to the end and leave a response. Pinging is currently not allowed.