GBRS Modular Chest Rig
The Modular Chest Rig from GBRS launches this Saturday, September 23rd at 1300 Eastern.
Using bridges, "I" joints, and "W" joints, this modular rig is available in two district versions, an MCR LTE and MCR HVY, to allow you to configure a system based on your load.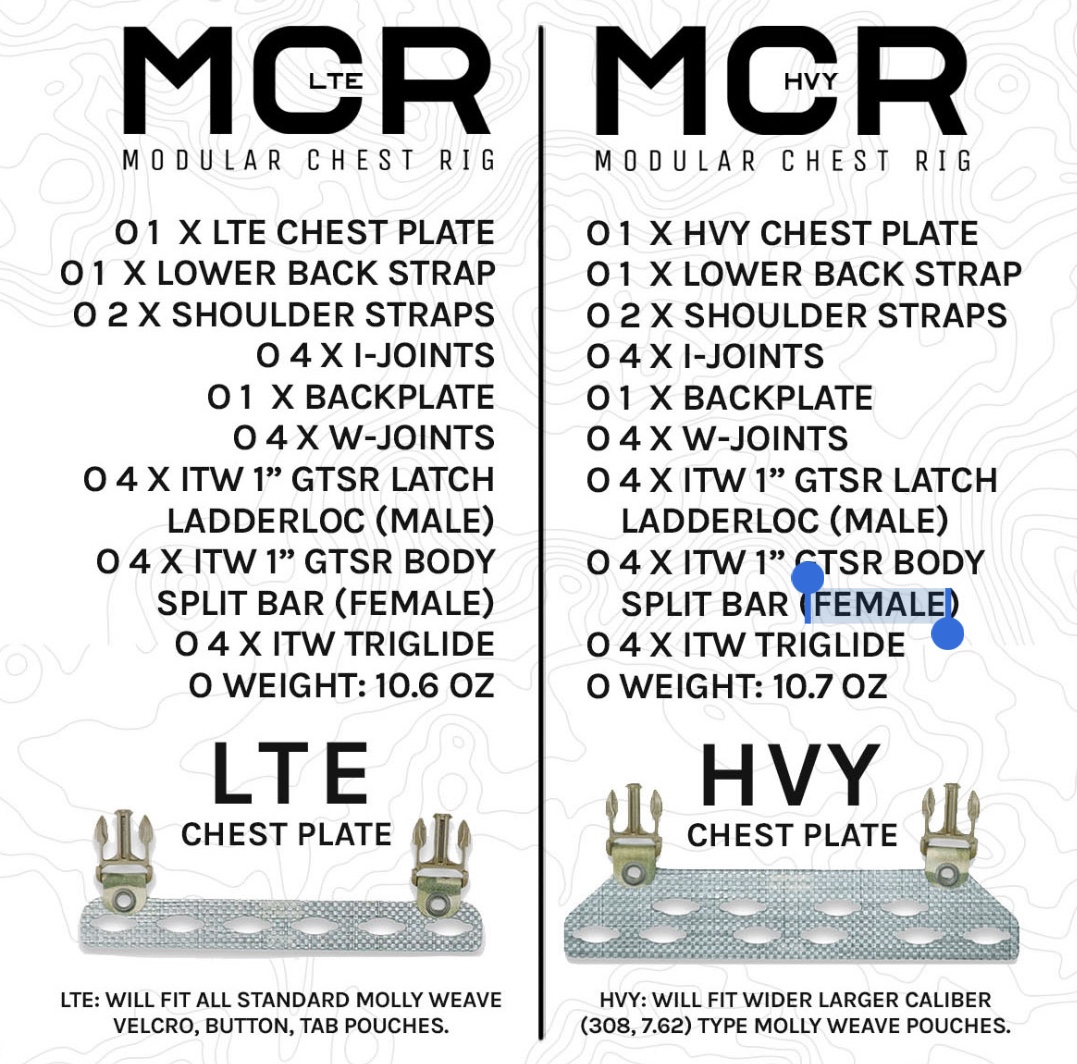 The MCR is extremely lightweight, made from laser cut B52 and Squadron Laminate, with reinforced mounting points constructed from 8-Layer Tegris.
Offered in MultiCam and Black.
You can skip to the end and leave a response. Pinging is currently not allowed.