Bushido Tactical – Thermal Initiator 9v Battery Holder
This is Bushido Tactical's new Thermal Initiator 9v Battery Holder.
Features:
Retractable lanyard for fast lighting of thermal rods and automatic stowing.
Magnetic base to attach directly to the target for faster hands free ignition.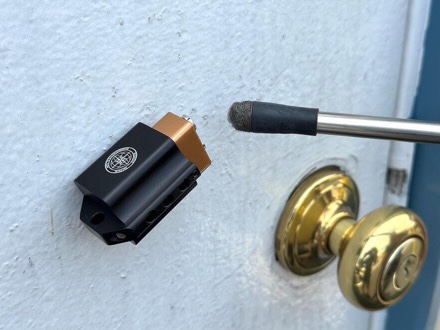 Various color illumination for no light / low light cutting situations including under night vision with IR capabilities.
Small, light and compact.
Try it out at the next TEES Total Breaching Course on September 8 – 15, 2023.
You can skip to the end and leave a response. Pinging is currently not allowed.