Baton Rouge, LA —Lipsey's, a nationally renowned firearms distributor, launched its latest exclusive, the Heckler & Koch (HK) USP with Langdon Tactical custom RDO optics cut and trigger enhancement package.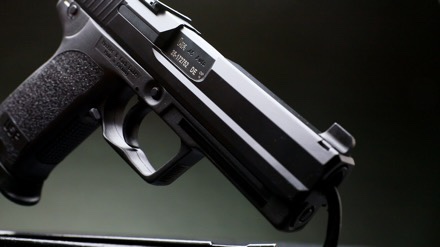 Lipsey's newest exclusive arrives by way of collaboration between Lipsey's Vice President and Product Development Manager, Jason Cloessner, and Langdon Tactical President, Ernest Langdon. A conversation began between the two regarding the admiration and popularity of the USP along with some of its challenges. Though iconic and notoriously durable, HK's USP lacks one of today's most sought-after features while its stock trigger has been known to be on the heavy side.
The Lipsey's Exclusive model chambered in .45 ACP now features a slide cutout ready to take on a variety of today's most popular red dot optics. The low-profile integral backup sight is built into the plate along with a custom front sight. The pistol also underwent Langdon's trigger pull enhancement package which boasts a Gray Guns short reset trigger system that allows a lighter, smoother trigger pull. These new additions by Langdon Tactical bring this legacy platform into the modern era and place it firmly into the must-have category for anyone looking for power, precision, and reliability.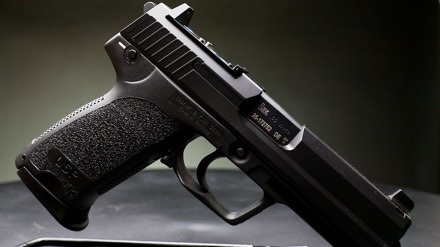 Lipsey's Jason Cloessner on bringing this concept to the firearms community. "Being a fan of the HK USP, I have always wanted to do an exclusive project on the platform. When I heard Langdon Tactical was starting to customize HK pistols, I knew we had an opportunity to turn a legendary pistol into something really special "
Ernest Langdon on this new HK venture and first collaboration on a Lipsey's Exclusive. "We are excited to partner with Lipsey's to bring LTT's Custom HK USP 45 to customers. The USP is a legendarily accurate and reliable .45 caliber pistol with a loyal fan base. When Lipsey's and HK asked us if we would be willing to take a look at it to see if we could give it some love, we were honored. The Langdon Tactical Trigger Job paired with our low RDO cut makes this a custom, smooth shooter with the updated capability to mount a red dot optic."
Lipsey's Exclusive HK USP .45 ACP is now available through Lipsey's dealer network.
Celebrating 70 years, Lipsey's was formed initially as a wholesale hunting and fishing distributor in 1953 in Baton Rouge, Louisiana. Today, Lipsey's is one of the country's largest independently owned firearms distributors, offering a complete catalog of firearms, NFA items, and accessories. The "AIM HIGHER" company mantra focuses on innovative product distribution and dedication to family and community. Lipsey's industry-leading exclusive firearms and relationship commitment provide unmatched value to federally licensed dealers and top manufacturers
Please visit www.lipseys.com or follow at facebook.com/lipseysguns and Instagram @LipseysGuns.
You can skip to the end and leave a response. Pinging is currently not allowed.