ASA Members Now Get Access to Insider Discounts with ExpertVoice
Atlanta, GA – The American Suppressor Association (ASA) is thrilled to announce a brand new membership benefit through ExpertVoice. This partnership connects ASA members to discounts from hundreds of their favorite brands.
Since 2004, ExpertVoice has evolved their platform by adding new industries, new brands and new experts.  They provide insider discounts to Trijicon, Mystery Ranch, Garmin, Browning and many more companies.
"We're constantly looking for ways to improve the benefits available to ASA members," said Owen Miller, Vice-President of ASA. "We're thrilled to be able to offer this exciting benefit to each of our members as a way of supporting our members that support our suppressor advocacy work."
If you are a current member of the ASA, you can sign-up for this new benefit by visiting ExpertVoice.com and click the "Join Now" button to submit a copy of your current ASA membership card.  If you are not yet an ASA member, join today to gain access to ExpertVoice.  When you join the ExpertVoice platform with your ASA membership, you can unlock amazing discounts up to 60% off and expand your knowledge on a variety of industry specific topics.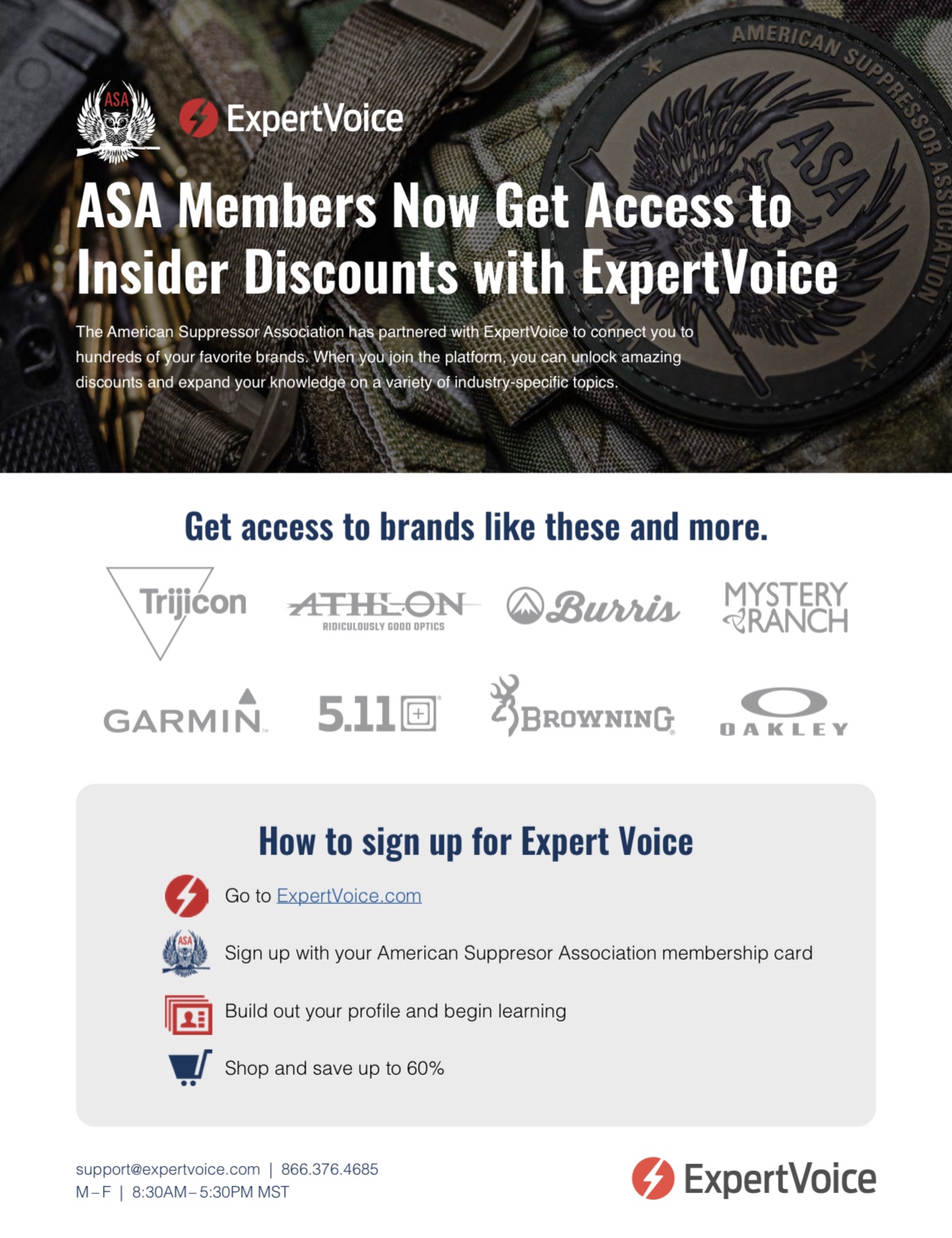 Join us in the fight to help protect and expand your right to own and use suppressors by becoming an ASA Member at  www.ASAMember.com.
You can skip to the end and leave a response. Pinging is currently not allowed.