ZeropBlindSpot – 0BS-1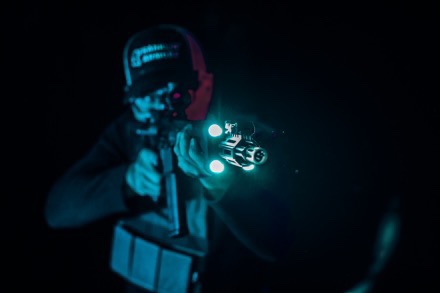 Created by two special operations Veterans (one Army and one Navy) the 0BS-1 (referred to as the Dash One) was designed to do precisely what the company name promises, eliminate weapon light blind spots caused by shadows from barrels and enablers.
They invested three years of R&D effort into the project. The light offers 400 lumens on the high setting and 300 lumens on low, which testers found optimal during development for target illumination and threat identification. The Dash One also runs for four hours on the high setting (eight hours on low) on a single charge of its integral USB-C rechargeable Lithium Ion batteries, offering a great balance of performance and power.
ZeroBlindSpot told us the Dash One has two other advantages; the light better conforms to the rail offering batter balance and a reduced snag hazard. It also features integrated bilateral activation switches so no more tape switches. Additionally, the rechargeable battery also means you don't have to buy more disposable batteries.
You can skip to the end and leave a response. Pinging is currently not allowed.