Warrior East 23 – EWOC Hood
Coming soon from Massif is the EWOC Hood.
Offered in an FR variant which will be made from the same Flame stretch material used in Elements jacket and a non FR-version which incorporates Sargeant Fleece.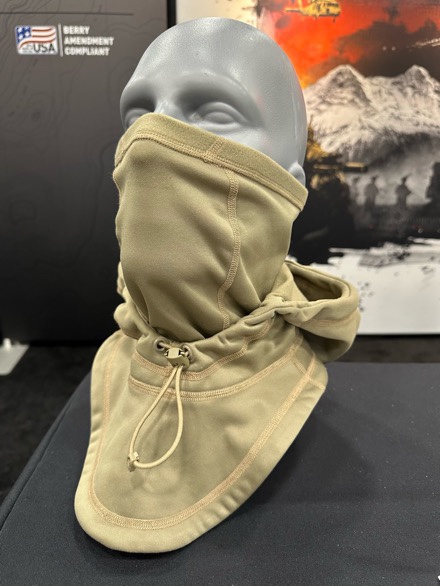 The EWOC features a pull back hood and integral balaclava.
Units and agencies can procure products seen at Warrior East by contacting ADS, Inc.
You can skip to the end and leave a response. Pinging is currently not allowed.