One of the items I ran across during Warrior East was the Gen II Modular Scalable Vest from Custom Armor Group. Unfortunately, as it is part of a current Army program, fielding of this popular armor vest is restricted for those outside of the program of record or for those who are, but want to spend O&M funds to jump in line, like the National Guard.
With long lead-times and high demand for the U.S. Army's Modular Scalable Vest (MSV Gen II), PEO Soldier has required all purchases for approved MSV Gen II systems flow through their current contract. This has made the lead times of MSV Gen II vests for other branches take much longer than expected.
Custom Armor Group (CAG) and its strategic partners have designed the QR2 which can be seen above to the right of the issue MSV. The QR2 is a high performing armor system with similar user interface, visuals and profile while offering improved delivery times.
The QR2 will be available immediately for those units unable to wait the extended MSV Gen II lead times. 
The CAG QR2 was developed to offer a solution to meet demand and shorten lengthy lead times. This design utilizes manufacturing techniques and advanced materials which allow more efficient manufacturing and supply chain management.
The QR2 utilizes an NIJ 0101.06 (National Institute of Justice) certified, and First Article Tested/Approved package currently fielded by NAVSEA and CNIC. The package was created as an updated version of the former NAVSEA soft armor solution. This NIJ 0101.06 certified ballistic package also offers US Military FRAG protection (like the MSV Gen II) along with special threat protections.  Additionally, the upgraded ballistic offers all these advantages while showing a 25% weight reduction versus former NAVSEA ballistic package.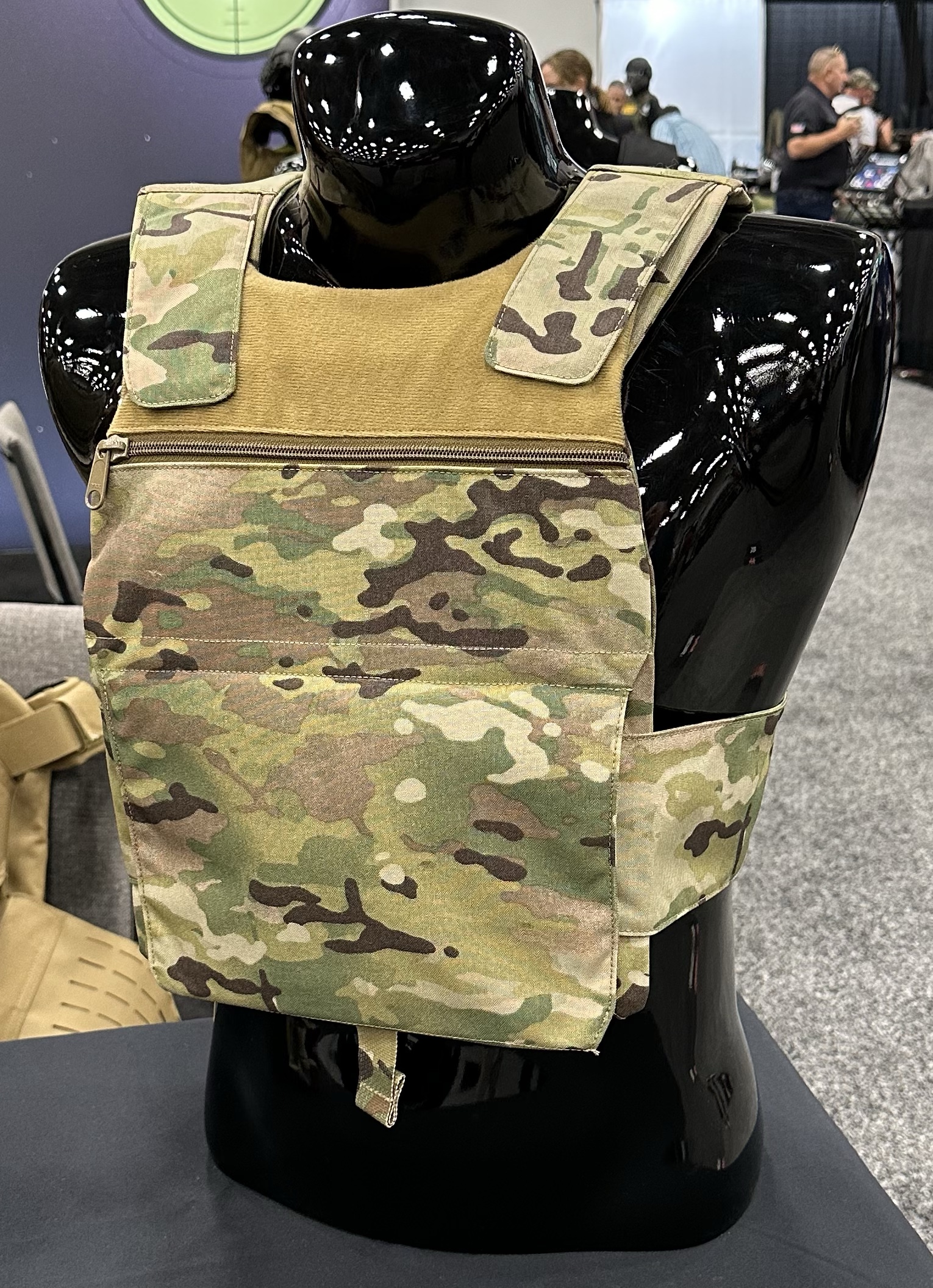 Other small advances in the QR2 are an improved inner carrier system and additional padding for user comfort. Still, the greatest advantage will be availability.
Samples are shipping to USAF for approval this month, giving USAF units MSV Gen II styling with USAF specifications (USAF currently requires min NIJ 0101.06 IIIA Protection). 
For more info contact [email protected]
You can skip to the end and leave a response. Pinging is currently not allowed.