SCHOFIELD BARRACKS, Hawaii – The 25th Infantry Division hosted a Program Executive Office (PEO) Soldier portfolio overview/demo town hall and operational kit analysis overview, July 11-13, 2023.
The two-part multiday event was held for PEO Soldier to gather holistic data and receive feedback from Soldiers about innovative solutions and for 25th Inf. Div. Soldiers to gain a better understanding of products that are being developed and fielded to the force.
PEO Soldier is one of the Army's leading producers of capabilities such as body armor, helmets, legacy weapon systems, sensors and lasers.
"We're the acquisition organization that deals with everything the individual Soldier wears, shoots and uses," said U.S. Army Sgt. Maj. Daniel Rose, the PEO Soldier sergeant major. "What we're doing is making sure Army Soldiers have overmatch over the enemy by increasing capabilities, lethality, situational awareness and protective equipment."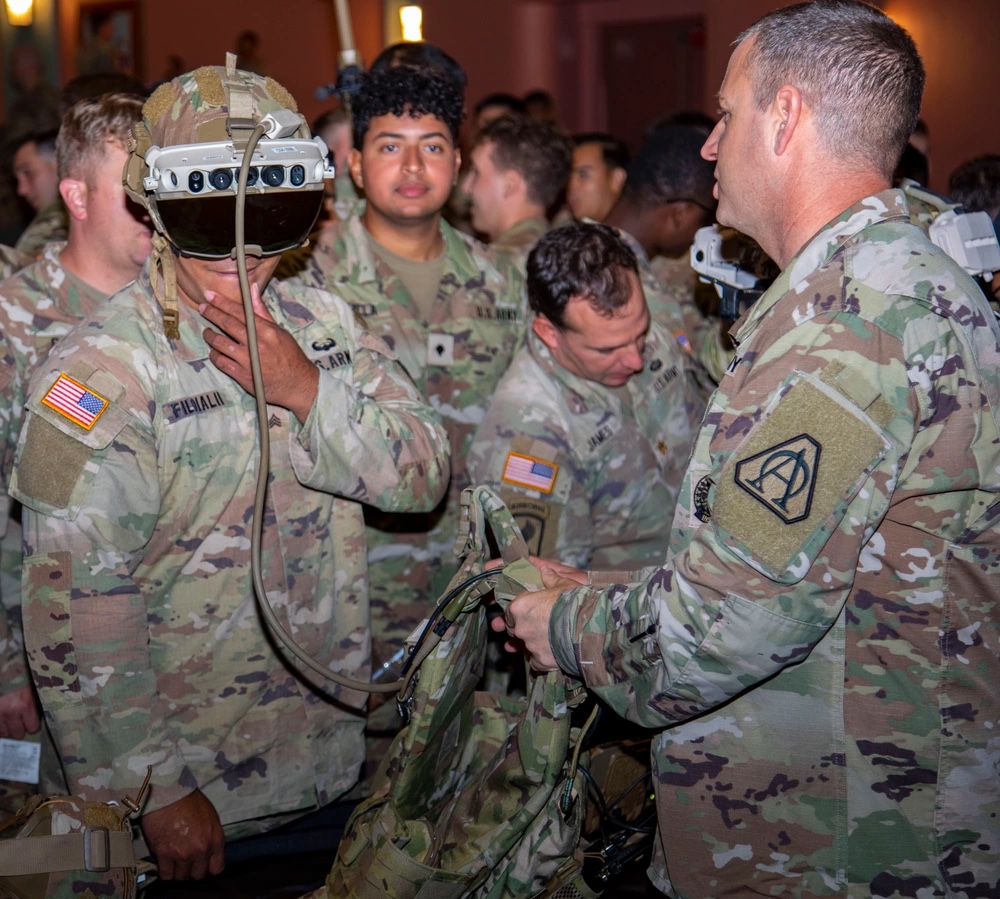 During the analysis, PEO Soldier representatives gathered equipment inventories, conducted targeted questionnaires and interviews, and received Soldier feedback, while during the demo, 25th Inf. Div. leaders and Soldiers gained insight and were provided a firsthand look at future technology and equipment set to be implemented within the Army.
"It was a great feeling to pick up and grab the new systems and gear that I can potentially use in the future," said U.S. Army Pvt. Jeremiah James, an indirect fire infantryman assigned to 2nd Squadron, 14th Cavalry Regiment, 2nd Infantry Brigade Combat Team, 25th Inf. Div. "I think it improves unit morale and sparks excitement amongst Soldiers, especially infantrymen, when we have something cool to look forward to learning and using."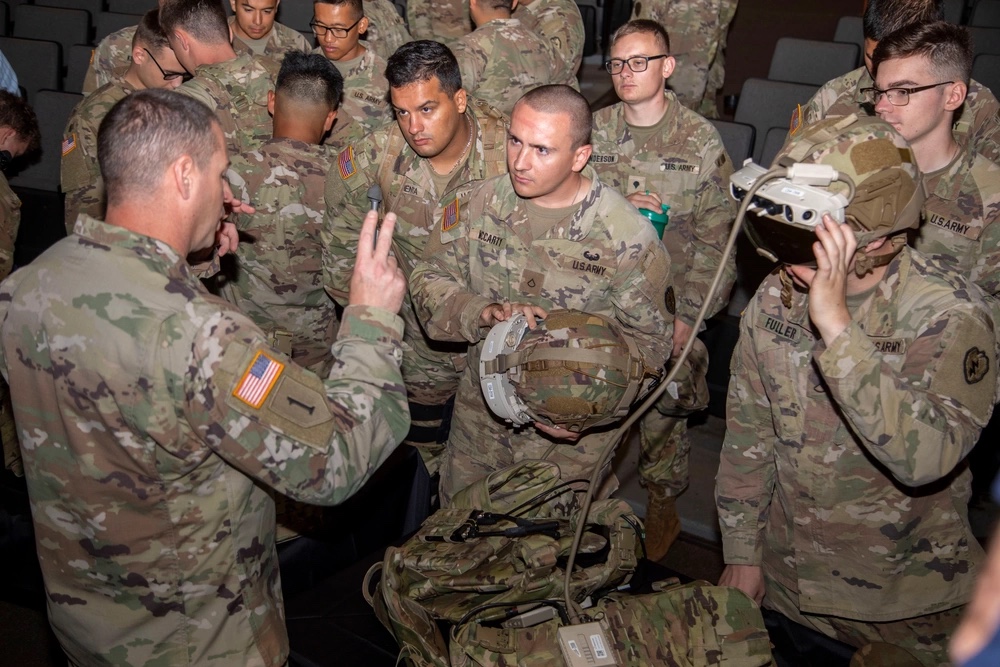 Throughout the demo, PEO Soldier showcased an array of updated equipment, to include the Next-Generation Squad Weapon (NSGW) rifle and automatic rifle, the Integrated Visual Augmentation System (IVAS) headset, the new integrated head protection system, and the Aircrew Combat Equipment (ACE) vest — one that 25th Inf. Div. Combat Aviation Brigade Soldiers are currently the only Army unit to train with.
"It's good to see that the Army is constantly improving our equipment, and that PEO Soldier is here to help us as jungle Soldiers," said James. "Hopefully, PEO Soldier continues the demo, so we can always have a vision of what's to come in the future."
The Operational Kit Analysis portion consisted of Soldiers from both the 2nd and 3rd IBCT's conducting a squad-level organizational clothing and individual equipment (OCIE) layout, where PEO Soldier examined what equipment 25th Inf. Div. Soldiers would bring into a 72-hour jungle operational environment.
"As we look to build the Soldier of 2030 and 2040, we're here trying to collect information on what the current jungle Soldier looks like and what they may need," said Rose. "Operational testing is super important to us. We want to make sure we're informing the Soldiers and leaders of how important those touch points within the organization are, and how valuable it'll be for them to have overmatch on the battlefield in the future."
The nine-Soldier squads from each brigade completed an observational day of layouts, and also had the opportunity to speak with PEO Soldier representatives one-on-one about their thoughts on current equipment, and what may be needed in the future.
"I'm definitely happy that [PEO Soldier] is coming straight to the Soldiers using the equipment and asking us what it's like," said U.S. Army Spc. Carson Frantz, an infantryman assigned to the 2nd Battalion, 35th Infantry Regiment, 3rd IBCT, 25th Inf. Div. "It's important to get feedback from us. I hope they continue the analysis because there's always going to be new weapon systems, new problems, and different environments, so making the equipment better makes the Soldier better."
Story by SGT Alvin Conley, 25th Infantry Division
You can skip to the end and leave a response. Pinging is currently not allowed.