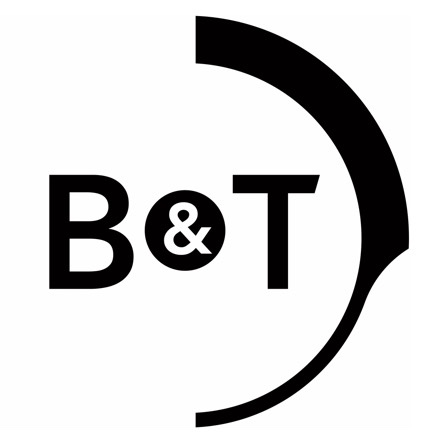 You're an industry veteran looking to join a company that is building revolutionary technology. You're at a point in your career where you want to be surrounded by a superstar team that is running at full speed to maintain market dominance, while moving strongly to overtake another. You love the security of a big company with military contracts, but what really drives you is the flexibility and startup mentality to be an impact player, contributing to product and market definitions. You have passion for our core markets including shooting sports, technology, outdoor adventure, military, law enforcement and are active in at least one. You're looking to work hard, have fun, and for a big win on your resume.
Job Overview: B&T USA is seeking a Marketing Manager to contribute and manage marketing initiatives that support the sales team and our channel partners.
Essential Duties and Responsibilities:
Planning & Execution
• Work directly with the Vice President of Marketing to build annual and quarterly plans that directly support sales and revenue objectives
• Manage key marketing programs supporting in-house commercial sales, external rep agencies, retailers and distributors.
• Engage with our agency relationships including public relations, digital marketing, website management and professional content services
• Ensure our brand, pricing and messaging stays protected and enforced in the market
• Contribute to our social media strategy and implementation ensuring it supports our channel just as well as it supports our direct sales efforts
• Support, organize and attend key conferences and industry trade shows
• Develop thought leadership pieces that continue to position B&T as both an industry leader and breakaway innovator
• Participate in ongoing meetings with key sales and product employees
• Publish internal communications on a regular basis that keeps the entire organization (inclusive of 3rd party partners) abreast of company news, new content and/or changes to any of our products or marketing material
• Stay up to date on the latest marketing trends and tools
Data & Analytics
• Ensure all marketing efforts and budgets are aligned with monthly and quarterly KPIs
• Sift through marketing data to find important trends
• Run surveys to answer questions and challenge internal observations and opinions
• Analyze and understand with extreme detail competing products in the market
• Support the sales team and product team with real world analytics on the current performance of our markets, products, and geographies.
Skills
• Experience in working cross functionally with key sales and product employees
• Ability to define and manage a multi-faceted marketing plan that includes supporting both a sales team and a direct to dealer channels
• Verbal and written communication skills, attention to detail, customer service and interpersonal skills. Ability to work independently and manage one's time.
• Knowledge of business and management principles involved in strategic planning, resource allocation, and marketing methods.
• Ability to apply historical data and to analyze marketing trends related to shifts in product, positioning, seasonality, and other possible course corrections
• Very savvy technically with all key computer applications such as, Microsoft Word, Excel, Dropbox, and Zoom; as well as key marketing and analytical platforms such as, Google Analytics, Facebook Business Manager, and Social Analytics tools, as well as Adobe Illustrator, photoshop and Lightroom.
Education & Experience
• BS in Marketing or Business preferred, or equivalent industry experience
• Passion for the shoot, hunt, outdoor markets and are active in at least one
Qualifications
• 5-7 years applicable experience in digital and product marketing
• Demonstrated ability to coordinate cross functional teams and deliver unity of effort
• Successful support of new product launches and new business capture
• Must be able to process large volumes of information quickly and determine common threads and relate it to current marketing strategy
• Must be a team player with strong problem-solving skills and ability to operate in conditions of uncertainty
• Experience within the firearms, outdoor or similar industries
• Excellent interpersonal, and communication skills to foster a cooperative environment
• Ability to develop recommendations and justify sound business decisions and strategies
Work authorization:
• United States (Required)
Salary Range
• $60,500 – $77,000
• Comprehensive benefits package includes health, dental, vision, employer matched 401K and more.
• This position is remote
About B&T USA
B&T USA, a Florida-based firearms, suppressor and accessories manufacturer operating under license of B&T AG SWITZERLAND, which was founded in 1991 as a designer and manufacturer of the industry's most advanced suppressors. Under the leadership of Karl Brügger, B&T AG has evolved into a world leader in the design, manufacture, and sale of the most technologically advanced, high-performance weapons systems in the world. From the comprehensive APC (Advanced Police Carbine) line, recently adopted by the United States Army, to the new 9mm USW® (Universal Service Weapon) and USW conversion kits; B&T weapon systems are used globally by police, Special Forces, and elite military units.
B&T USA and all of our employees are committed to conducting business with the highest ethical standards. We require all employees to comply with all applicable laws, regulations, rules and regulatory orders. Our reputation for honesty, integrity and high ethics is as important to us as our reputation for creating innovative solutions.
B&T USA is an equal opportunity employer.
Apply here.
You can skip to the end and leave a response. Pinging is currently not allowed.