Sterling Promise Foundation Fundraiser at SOF Week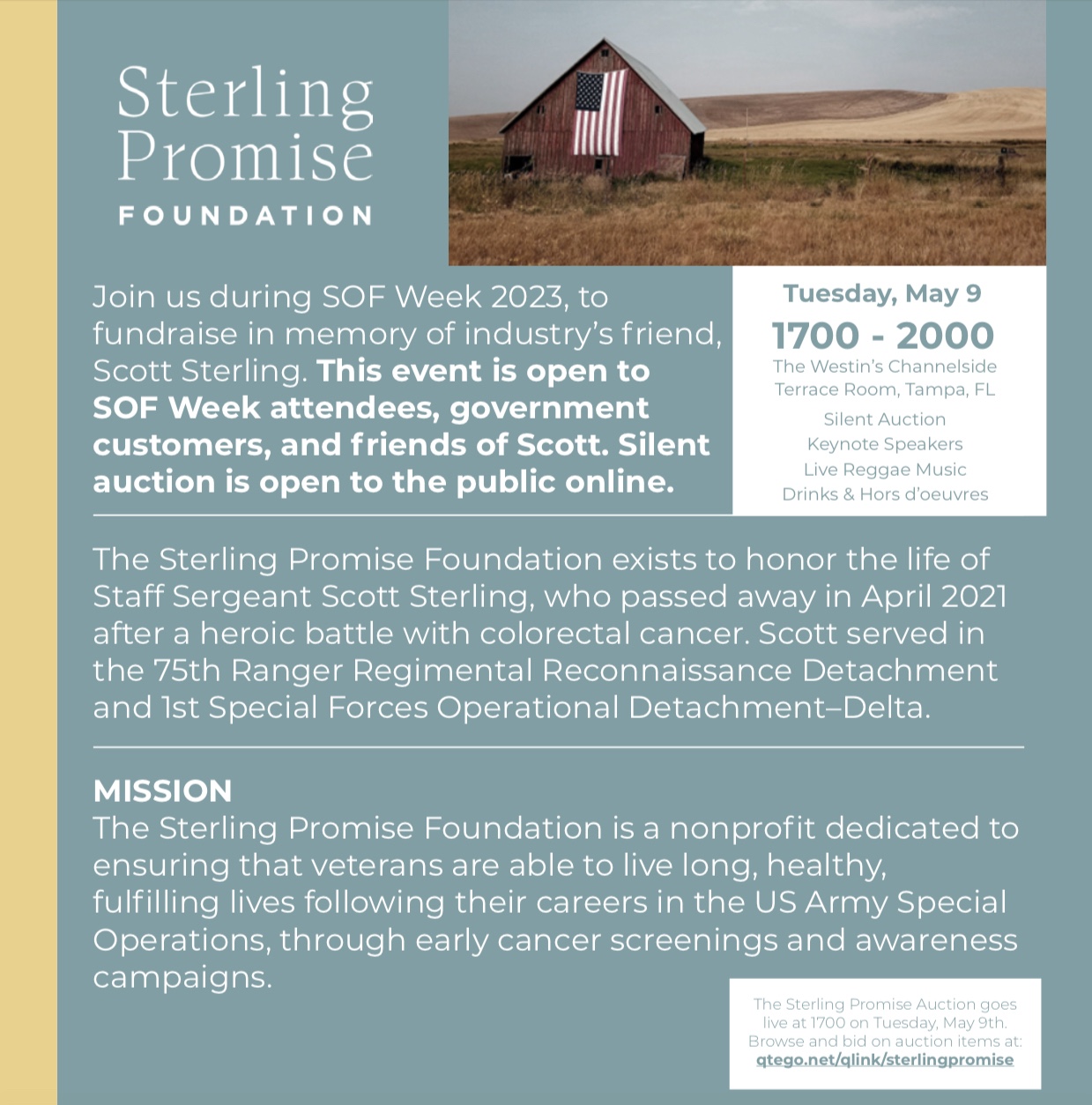 Please join us for the Sterling Promise Foundation fundraiser this Tuesday, 9 May from 1700-2000 at the Channelside Terrace room in the Westin.
Those of you at home can participate as well. The auction at qtego.net/qlink/sterlingpromise and closes at 1945.
Additionally, a unique serial number matched pair of surplus Modular Handgun System M17 & M18 pistols produced by SIG SAUER. That online auction at Guns America lasts until
1200 Thursday, May 11th.
You can skip to the end and leave a response. Pinging is currently not allowed.