Node is a first-of-its-kind multi-networking device delivering a powerful combination of mesh radio and satellite capabilities for teams operating in diverse field environments 
San Francisco, CA (May 2nd, 2023) — Somewear Labs, the technology company enabling critical communications for defense, public safety and commercial teams, has announced the launch of the first multi-network device of its kind: Node. Node will revolutionize the ability for mission teams to communicate and coordinate during dynamic operations, providing a level of reliability, security, and efficient situational awareness that was previously unattainable. 
The innovative pocket-sized Node features novel automation to route data via the efficiency of mesh radio technology or the resilience of satellite connectivity. Group communications within range of Nodes are powered by Node's encrypted, low latency mesh network. In the event a team member falls outside of the range of Node's powerful mesh network, Node autonomously delivers inbound and outbound data via the built in satellite link. Years in development, Somewear Labs' Node ensures continuous team communication regardless of mission needs or operating environment. 
Building upon the network redundancy of Node is Somewear's introduction of SmartBackhaul™ – the latest evolution of Somewear's proprietary data routing software. SmartBackhaul™ intelligently routes data across the mesh network to Nodes that have the best satellite or cellular connectivity to serve as the most optimal backhauls. The advent of Node with SmartBackhaul™ technology eliminates the need for mission teams to establish and stay in range of fixed infrastructure for a dedicated backhaul. Each team member carrying a lightweight Node can serve as a reliable and dynamic backhaul, allowing the agility for mission teams to establish uninterrupted connectivity regardless of location, including in indoor and subterranean environments.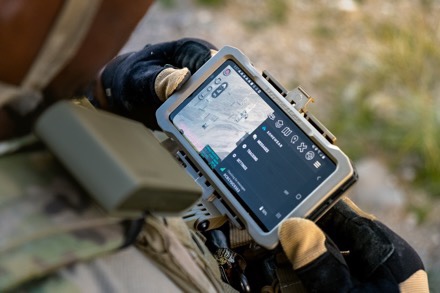 "Node was a result of years of close collaboration with our customers," said James Kubik, CEO of Somewear Labs. "The success of our platform and features like SmartRouting across cellular and satellite demonstrated our customers desire for a unified experience across all of their networks. Node is a massive leap forward in unifying communications through one platform, Somewear Grid, and ensuring continuous situational awareness in any environment."
Node is available for preorder for teams of all sizes. For more information, please visit our website at www.somewearlabs.com, or contact us directly at [email protected].
You can skip to the end and leave a response. Pinging is currently not allowed.