The compact Multi Canister Launcher enables swift deployment of VIPER 300 family of UAS from any military platform.
DSEI, London, Sept 12-15, Hall 1, Booth #156 Sept 2023
, SpearUAV Ltd., an innovator in autonomous, AI-based technology for encapsulated Unmanned Aerial Systems (UAS), unveils the MCL Viper (Multi Canister Launcher), a groundbreaking system enabling the immediate launch of VIPER 300 Systems while in motion, from any military manned or unmanned platform.
The MCL Viper system features a customizable configuration with four or more canisters, adaptable to a wide array of military platforms and vehicles. This game-changing launcher enhances the maneuverability and operational pace of forces while minimizing operator exposure and safeguarding crew members within the vehicle.
Capable of launching multiple VIPER systems simultaneously or sequentially, the MCL Viper empowers tactical units with real-time Intelligence, Surveillance, Target Acquisition, and Reconnaissance (ISTAR) capabilities, as well as precision attack capabilities complemented by Electronic Warfare (EW) measures. Additionally, the system guarantees operator safety, situational awareness, and mission success, enabling both Swarm and unitary modes of operation.
Operable from within the vehicle and demanding minimal storage space, the MCL Viper system offers an immediate response even while in motion. Its intuitive, autonomous operation and resilience in challenging environmental conditions make it an indispensable asset for modern battlefield scenarios.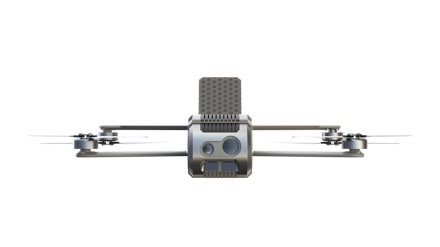 Yiftach Kleinman, EVP Commercial at Spear UAV, explains, "At Spear, we have recognized the complicated challenges associated with SWAP (Size, Weight, and Power) allocation within military platforms, coupled with the crucial need to enhance tactical forces with advanced capabilities. Spear's proven expertise in encapsulating Unmanned Aircraft Systems (UAS) and executing missions seamlessly from a diverse array of platforms, including submarines and Infantry Fighting Vehicles (IFVs), drives the development of the MCL Viper. This innovative solution is poised to empower the entire VIPER 300 family of capabilities, catering to units ranging from squads and platoons to companies and battalions. Military forces can now leverage the advantages of unitary or SWARM capabilities, encompassing hovering, speed, compactness, and cost-effectiveness, with the ability to engage and eliminate pinpoint targets either kinetically or electronically. Integration with BMS and C4i systems ensures our integration within the forces' ecosystem. This solution reshapes tactical effectiveness, enabling troops to successfully execute a wide range of missions while enhancing their protection and minimizing exposure to adversaries in any warfare scenario."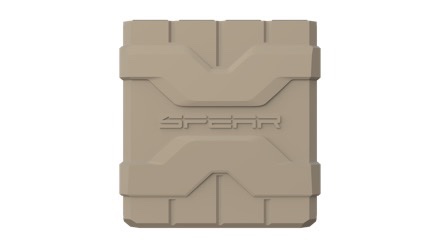 "SpearUAV, known for its unique encapsulated drone technology, continues to pioneer advancements in the field of unmanned aerial systems and aerial weapon systems. The launch of the MCL Viper underlines the company's ongoing commitment to shaping the future of defense technology, introducing innovative solutions that redifine battlefield dynamics." Kleinman adds.
For more information about SpearUAV's groundbreaking technology and solutions, please visit www.spearuav.com.
You can skip to the end and leave a response. Pinging is currently not allowed.