SOF Week 23 – Mini Claymore from Benchmade Knives
Benchmade has released a smaller version of their Claymore Automatic Opener knife.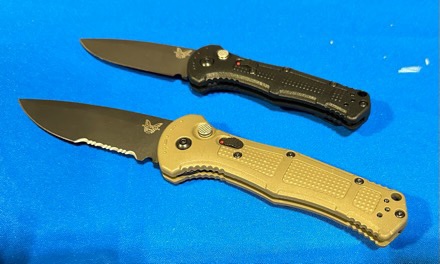 Seen here above the original model, the Mini Claymore features an oversized knurled push-button, integrated red-dot safety, ball-bearing matrix texturing, and 3″ CPM-D2 blade.
You can skip to the end and leave a response. Pinging is currently not allowed.