During our SHOT Show coverage there was a Red Dot Optic in the corner of a photo of SIG's Next Generation Squad Weapons, leading many to ask what it is.

The ROMEO9T from SIG SAUER Electro-Optics is a Red Dot Optic designed specifically to satisfy an operational requirement for use with firearms chambered in .300 BLK. It offers the user the option of two separate zero settings.
These can be used to accommodate sub- and super-sonic ammunition, but could also be used for any situation where loads have different points of impact such as training and operational ammunition. Naturally, it can be used with weapons chambered in other calibers as well.
To accommodate the different points of impact, it features two different reticles (2 MOA Dot or 65 MOA Circle with 2 MOA Dot) with one emitter Red and the other Green. Consequently, there are two sets of windage and elevation adjustment dials.
The ROMEO9T is intended for night shooting, is NVG compatible, and features zero light leakage. Thanks to design and lens coatings, it doesn't cast energy out the front.
Powered by a single CR123 battery, it features 15 dot brightness settings. Three are for night vision, with 15 daylight intensity settings. Additionally, there is a night vision override setting.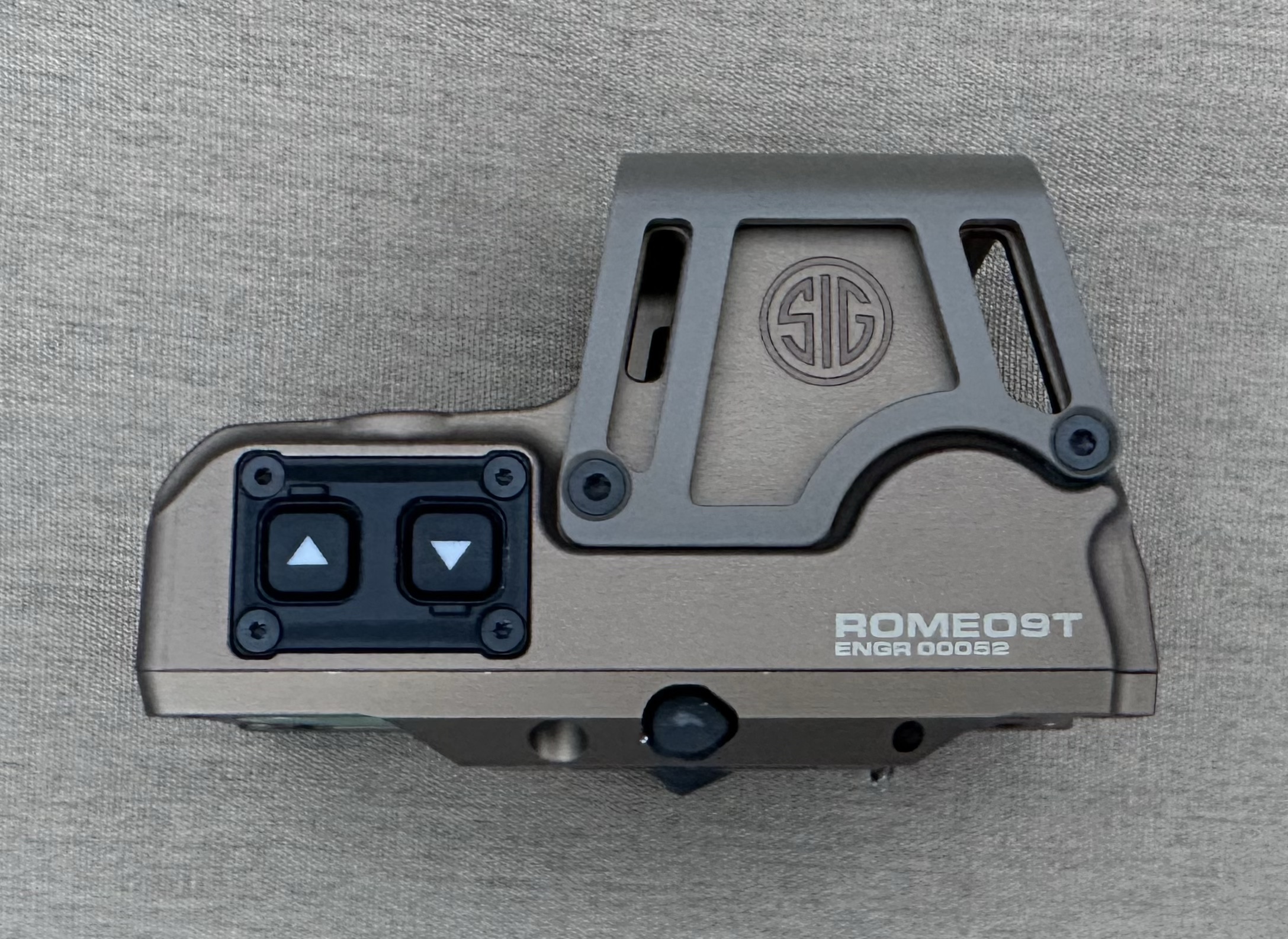 The adjustment buttons include slight protrusions indicating whether the button increases or decreases the intensity of the LED. These tactile adjustment buttons are also found on the ROMEOM17, an RDS designed for use with the Modular Handgun System.
The battery will run for 50,000 hours but there's an internal battery on the circuit board which offers about another 10 hours and is great for battery swaps.
Above you can see the underside of the 7075 Aluminum housing along with the Mil Std 1913 attachment.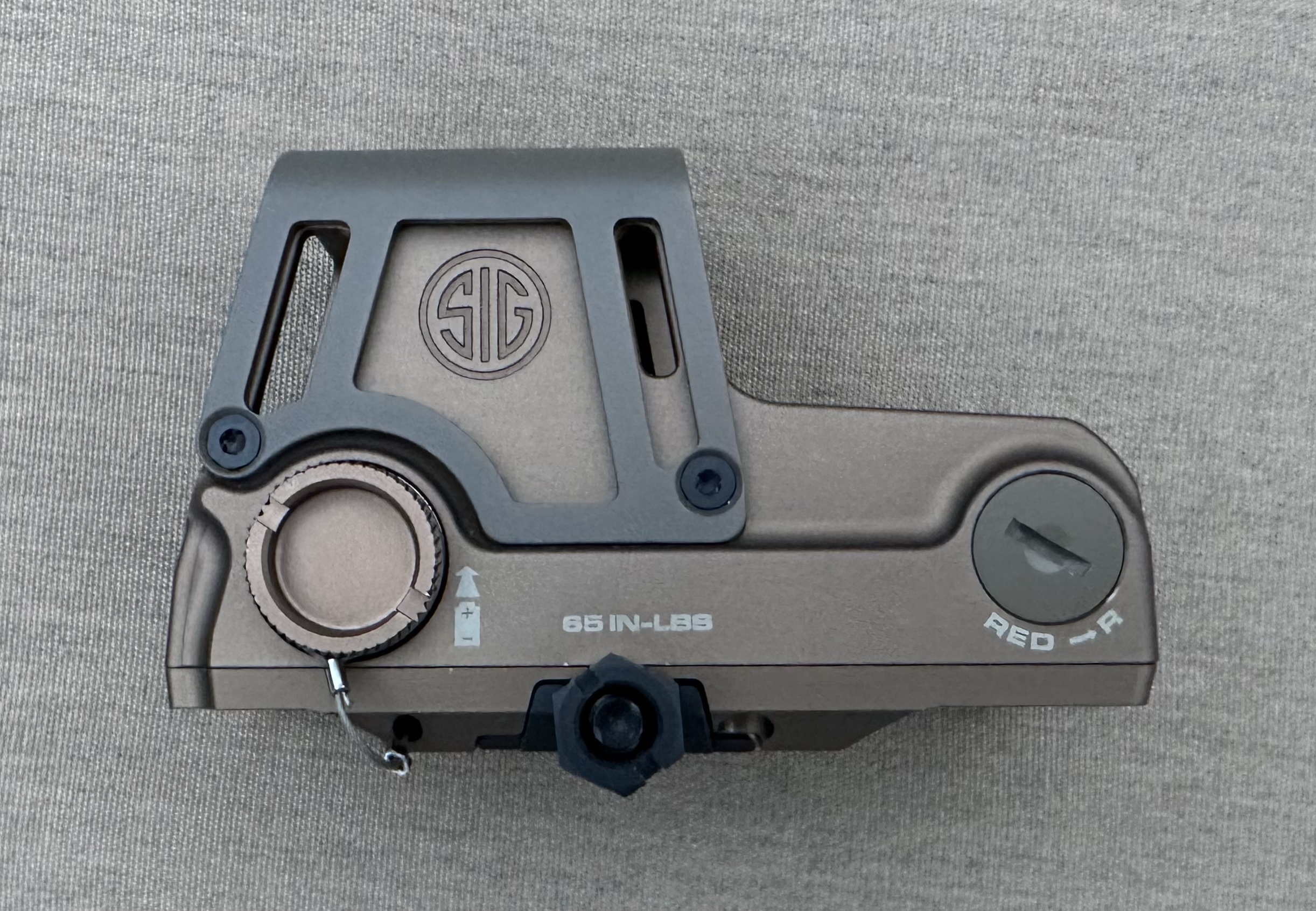 The ROMEO9T has been under development for the past couple of years but was delayed, like so many other projects in industry, due to COVID. However, this optic relies on the US supply chain including lens and circuit boards. That's right, even the lens is from a domestic source. However, there is a Titanium shroud, but it's machined here and everything is assembled in Oregon. It's going to be expensive and will eventually be available commercially but was designed for a very demanding customer and they get first dibs.
You can skip to the end and leave a response. Pinging is currently not allowed.