Rampart Range Day 23 – Otis M249 Maintenance Tool
The M249 Military Maintenance Tool from Otis Defense is designed for removing carbon build up from the M249 Squad Automatic Weapon.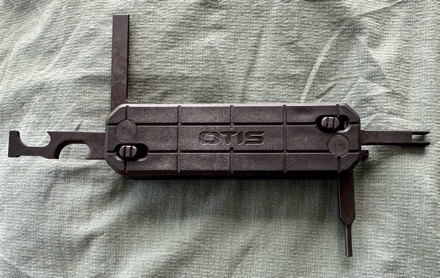 Made in the USA, it includes specialized scrapers that clean the interior and exterior of the Gas Block and Piston Cup, a pin punch and front site adjustment tool.
There is a version for the M240 as well.
This and other products shown at Rampart Range Day are available for unit and agency orders in Canada and the US through Rampart.
You can skip to the end and leave a response. Pinging is currently not allowed.