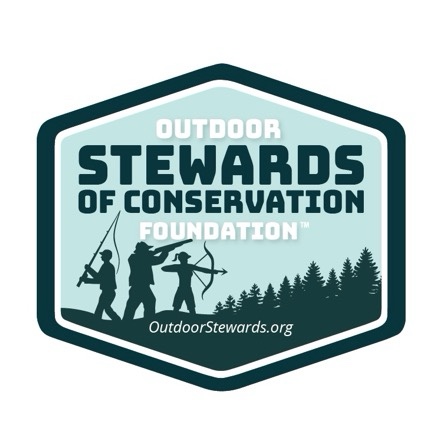 Charleston, SC – November 16, 2023 – The Outdoor Stewards of Conservation Foundation (OSCF), Remington Ammunition and the Arkansas Game and Fish Commission are informing and thanking America's 60+ million active HATS (Hunters, Anglers, Trappers and Shooters) for being primary funders of land, fish and wildlife conservation in the U.S.  This collaboration also highlights the significant contributions made by the firearms and ammunition industry to wildlife conservation efforts in the country.
OSCF has developed a video series entitled 'Connecting with Conservation,' where they collaborate with industry manufacturers and state agencies. The latest video showcases a visit to the Remington Ammunition factory in Lonoke, Ark., giving viewers an inside look at ammunition manufacturing, sharing how ammunition companies like Remington have helped pave the way for to contribute to the Pittman-Robertson Act to support the work of wildlife agencies, and thanking outdoors men and women for their role in conservation.
"It is past time that HATS understand, and get credit for funding conservation in America," said Outdoor Stewards of Conservation Foundation's Executive Director Jim Curcuruto. "By contributing $3.6 billion each year, there is no doubt that HATS are leading the way supporting conservation and we appreciate Remington Ammunition and Arkansas Game and Fish for helping to give credit where credit is due."
In the early 1900s, as numerous wildlife species faced the threat of extinction or decline, the firearms and ammunition industry recognized the need for action. They approached Congress, urging the imposition of an excise tax on the sale of firearms and ammunition to support wildlife conservation. This initiative led to the passing of the Pittman-Robertson (P-R) Act in 1937, now known as Federal Aid in Wildlife Restoration. The P-R Act ensures that revenues generated from these excise taxes are allocated to state wildlife agencies, enabling them to fund conservation projects, hunter education programs and the operation of archery and shooting ranges.
"AGFC wants to thank partners like Remington and other firearm and ammunition manufacturers for their continued support of conservation through Pittman-Robertson funds," said AGFC Director Austin Booth. "These funds directly support new ranges, recreational shooting sports programs, hunter education and represent a significant source of our funds for public land access in Arkansas. It also contributes to habitat management that benefits wild places and wild things in The Natural State."
Over the past 76 years, this partnership between hunters, sport shooters and the firearms and ammunition industry has become the largest contributor to wildlife conservation and public access to natural resources in America. To date, more than $7 billion has been collected from manufacturers and made available to states for their conservation efforts.
"Remington has been giving back to conservation through hunting and shooting since the 1960s," said Remington Ammunition's Director of Marketing Joel Hodgdon. "As one of the first payees of the Pittman-Robertson Act, Remington is proud to continue supporting wildlife conservation and the preservation of our natural heritage."
This 'Connecting with Conservation' video was produced with the support of The Murray Road Agency. Funding for this project is provided by the Multistate Conservation Grant Program (F23AP003940), a program supported with funds from the Wildlife and Sport Fish Restoration Program and jointly managed by the Association of Fish and Wildlife Agencies and the U.S. Fish and Wildlife Service.
You can skip to the end and leave a response. Pinging is currently not allowed.