OR Summer Show 23 – Polymule Utility Cart
This is the production version of the Polymule Utility Cart which was launched on Kickstarter back in 2017. My favorite feature is the uphill assist which which keeps the wheels from rolling backward as you negotiate hills and obstacles. With a max weight limit of 400 lbs, that is a big help. They've also introduced accessories.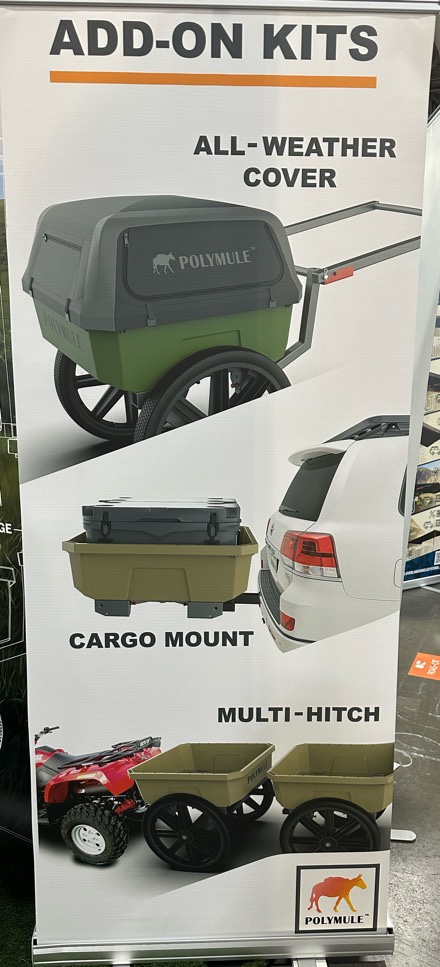 You can skip to the end and leave a response. Pinging is currently not allowed.