I just found out about a brand-new book by Battle of Long Tan / Vietnam veteran, 2Lt Dave Sabben MG. According to the website, "It offers an extraordinary and fascinating, detailed insight into a one year tour of duty in Vietnam." I've already ordered my copy but it would make a great gift or addition to your personal collection.
Dave Sabben was 20 years old when he volunteered for conscription in the Australian Army in 1965. He completed officer training at the Scheyville National Service Officer Training Unit and in January 1966 was posted to 6RAR in Brisbane and appointed commander of 12 Platoon, Delta Company aged 21.
Dave was recommended for a Military Cross for his leadership and actions in the Battle of Long Tan, but that was downgraded by higher echelons to a Mentioned In Despatches (MID). In 2008 this was upgraded to a Medal Of Gallantry (MG).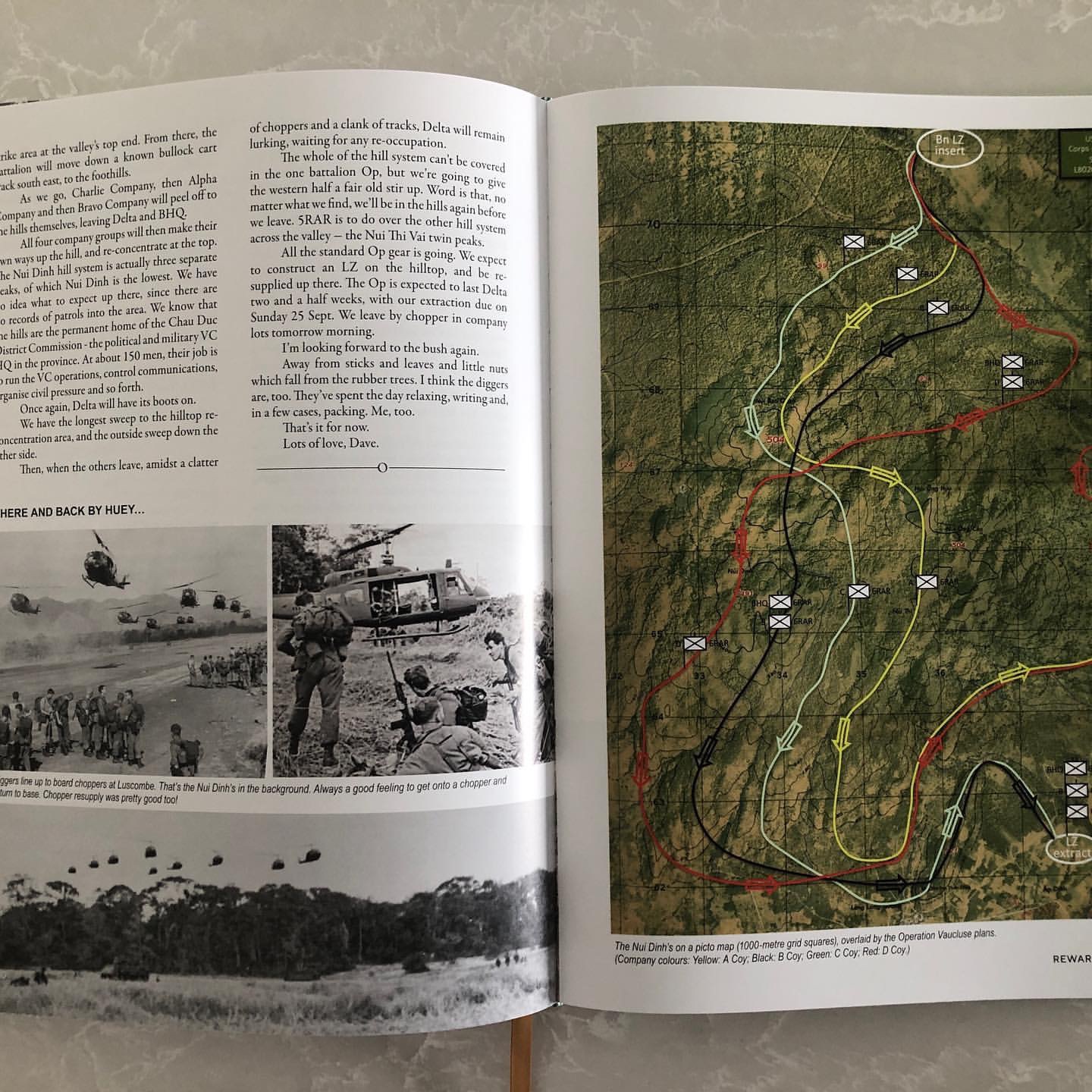 This high-quality coffee-style book, chock full of 500+ images, maps, letters, tables, diagrams, and will take you into an average Australian infantry platoon across a 12-month tour of duty in the year the 1st Australian Task Force was set up at Nui Dat, in Phu?o??c Tuy Province, South Vietnam.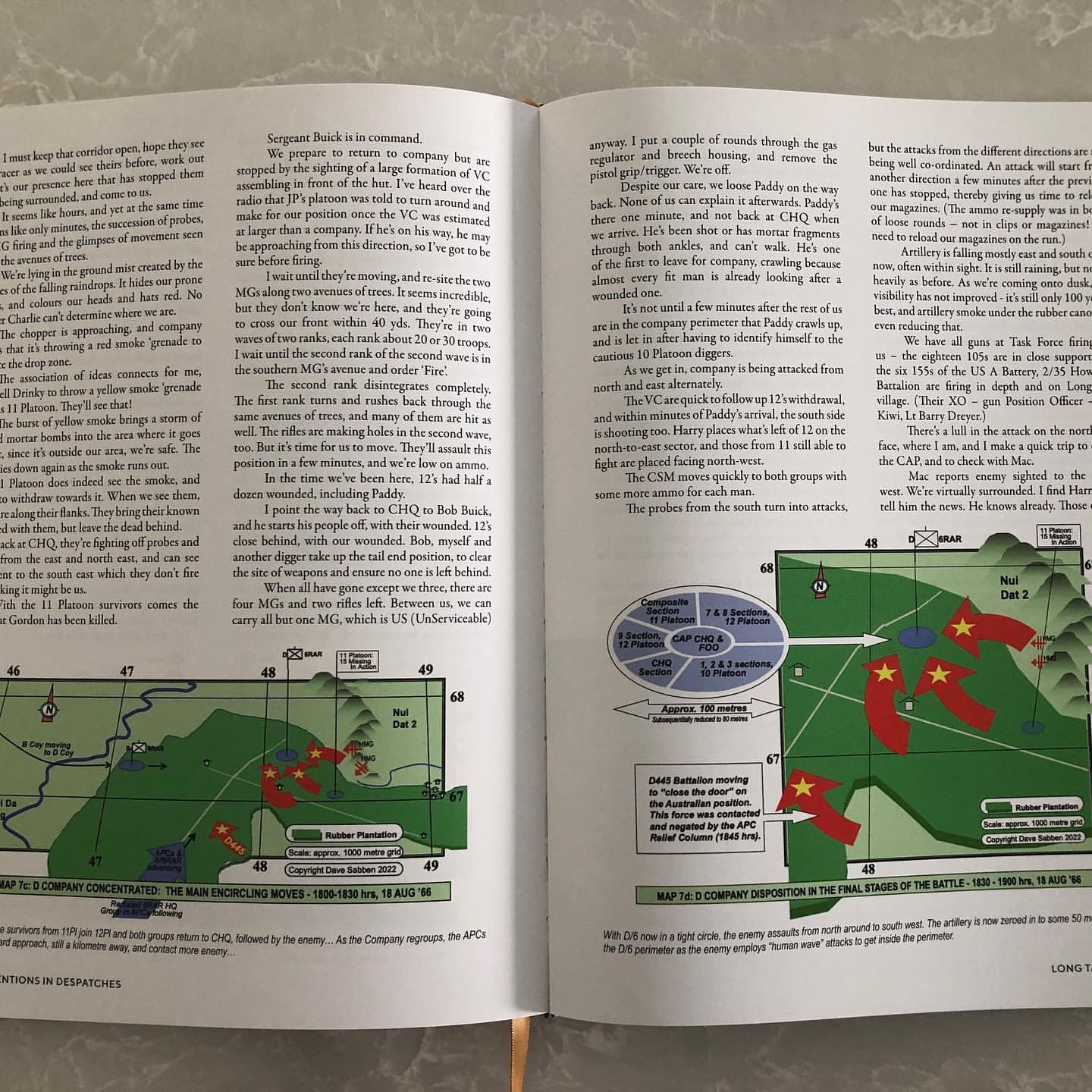 It will take you from the early days – June 1966 – when a bare rubber plantation was occupied in the middle of the 'enemy' controlled province, while a new operational base was established.
Hundreds of soldiers enduring six two-hour sleep periods every three days for weeks on end. In between those periods of sleep, they patrolled with heavy kit in dust-dry or monsoonal-wet and dangerous conditions to clear the enemy from their own bases. And when not on patrol, they were digging pits, trenches, latrines, command posts, clearing the undergrowth around Nui Dat, and erecting barbed wire fences.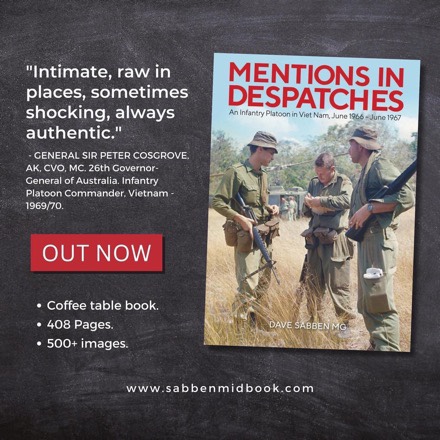 All proceeds go to Dave Sabben and the book is available directly from him at sabbenmidbook.com. Click on the cover to add it to your basket.
You can skip to the end and leave a response. Pinging is currently not allowed.