Indy 23 – Dead Air Silencers Mojave-9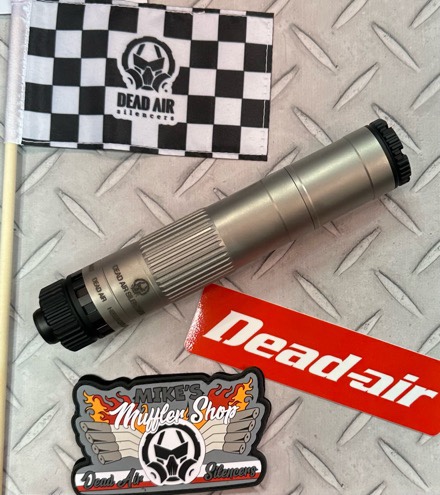 Although the new Mojave-9 from Dead Air Silencers looks like a conventionally manufactured suppressor, it's actually 3D printed from 6AL-4V DMLS Titanium. They then turn the outer body to offer the uniform surface you see here. Additional parts are made from aluminum and stainless steel.
It features a two-piece modular design featuring their Triskelion baffles. Configurable as 7.64″ (9.6oz) or 5.89″ (8.2oz), the Mojave-9 is rated for 9mm, 300 BLK (full-auto sub), 350 Legend, and 300 BLK (super semi-auto).
You can skip to the end and leave a response. Pinging is currently not allowed.