Indy 23 – Battle Arms Development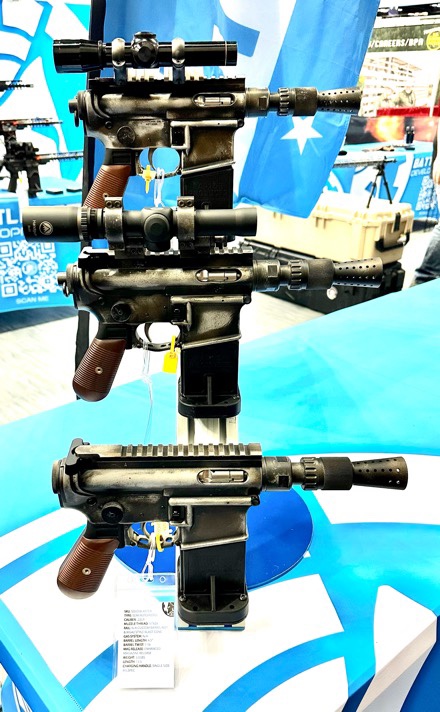 You can usually count on something inspired by Star Wars from Battle Arms Development and their display at the NRA Show in Indianapolis doesn't disappoint with a few examples of Solo blaster designs.
You can skip to the end and leave a response. Pinging is currently not allowed.