FirstSpear Friday Focus – Summit Bag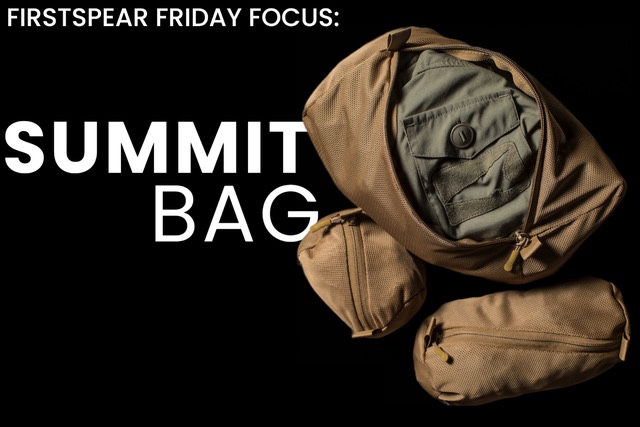 Our popular Summit Bag provides a great way to keep your gear organized inside larger packs or bags and works exceptionally well as a stuff sack for garments and gear. You can throw it under your seat or keep it in the trunk. This is an incredibly versatile organization tool used extensively by both military and civilians.
• Made in AMERICA
• Mesh, 70D ripstop, and High-Vis Orange Packcloth
• Zipper closure
• Available exclusively at FirstSpear
Small (1 Liter) – 4″ x 4″ x 4.5″
Medium (2 Liter) – 4″ x 4″ x 9″
Large (7 Liter) – 6″ x 6″ x 12″
XL (11 Liter) – 6″ x 10″ x 12″
2XL (56 Liter) – 12″ x 12″ x 24″
Check out FirstSpear to find American Made kit and accessories, Built For The X.
You can skip to the end and leave a response. Pinging is currently not allowed.