ASIs for Arctic Soldiers
Calling all Arctic Angels and Soldiers who have had the opportunity to serve in Alaska.
The Arctic can be a harsh, ever-changing environment.
The skills to live, work and thrive there are invaluable, and now there's an identifier to prove it.
Actually, there are four to distinguish those who have completed cold weather training.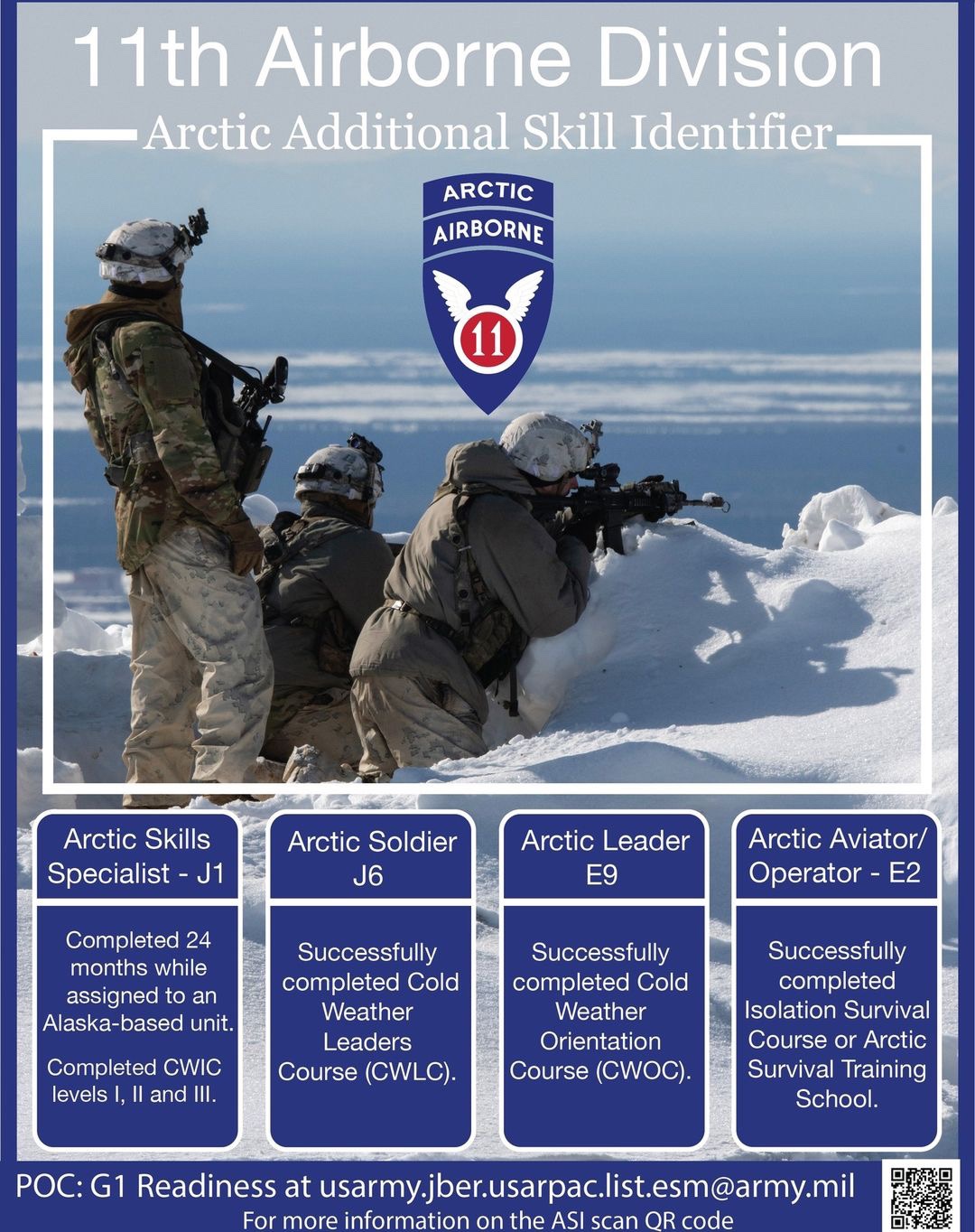 Arctic Skills Specialist – J1
Arctic Soldier – J6
Arctic Leader – E9
Arctic Aviator/Operator – E2
For details, contact Division G1 Readiness or visit:
11thairbornedivision.army.mil/Portals/108/Arctic%20Additional%20Skill%20Identifier
You can skip to the end and leave a response. Pinging is currently not allowed.