Arc'teryx Finally Made That Recce Hat, Sort Of
Back in 2015 Arc'teryx LEAF teased us with he promise of the perfect field hat, a short-brimmed boonie with all of the bells and whistles they dubbed the Recce Hat.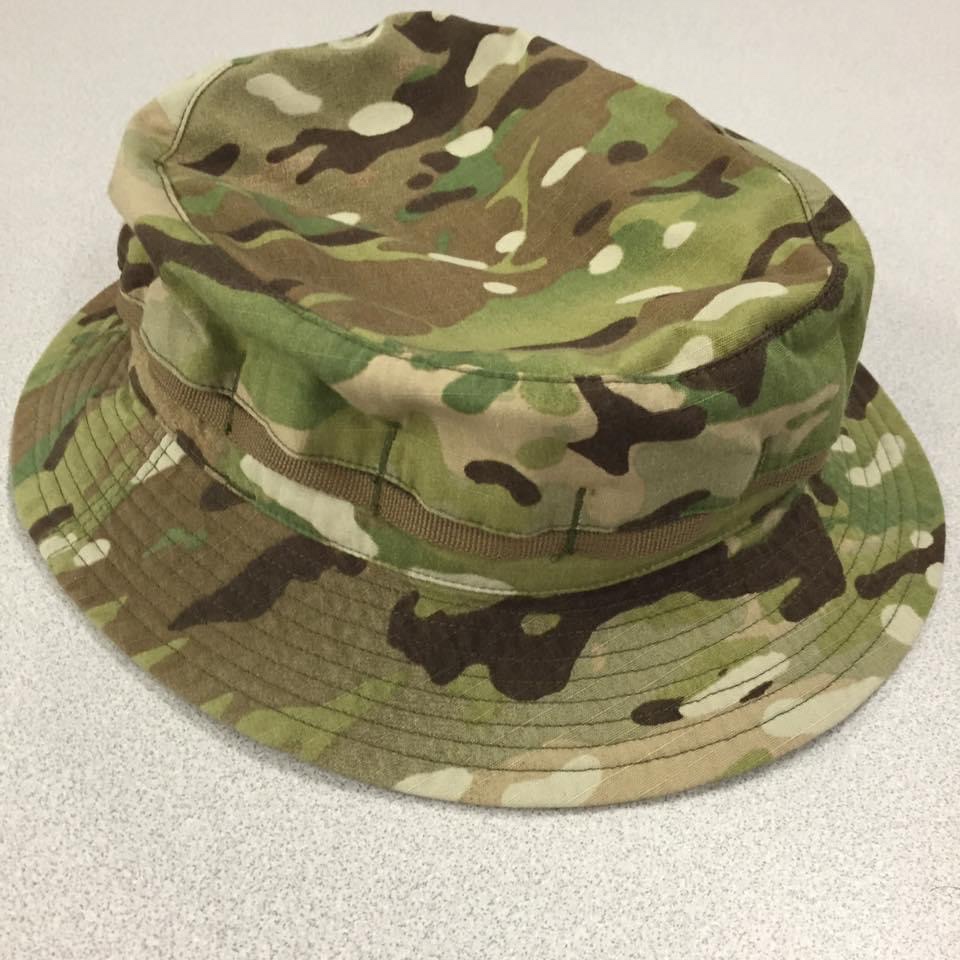 Made from 50/50 NYCO, it never went into production. Only a few samples were made and they were a very small size.
But it had everything we wanted including a cinch strap so it would fall off in the bush, slots for scrim or natural camouflage and a pocket at the crown made from hi-viz Orange for use in signaling.
I just picked up the Cranbrook Hat from Arc'teryx and while it's not the Recce Hat we were promised, it certainly shares some DNA.
Be advised, the brim wider than the original and the fabric is a stretchy Softshell material, but it is treated with antimicrobial.
Overall, I like it, so far. We'll see how this fabric feels in this summer's Florida heat.
Offered in S/M and L/XL in Black and Forage (seen here). Forage is kind of an Alpha Green shade.
You can skip to the end and leave a response. Pinging is currently not allowed.