GREEN RIVER LAKE, KY – Soldiers of the 20th Special Forces Group Military Intelligence Company (MICO) conducted a water jump at Green River Lake near Campbellsville, KY, Aug. 6, 2022. The jump was conducted to enhance the company's proficiency in conducting airborne operations that require a water landing.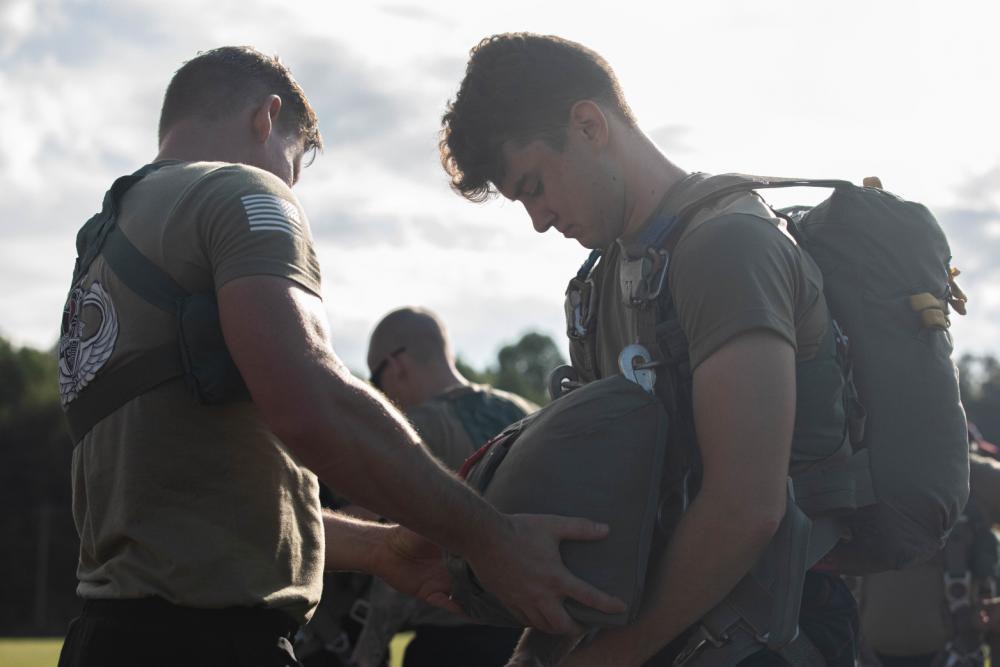 "This type of training is important to ensure that when we conduct these sorts of operations over water that our soldiers remain safe." Said Sgt. 1st Class Raymond Lunger, a jumpmaster with the 20th Special Forces Group MICO. As a facilitating jumpmaster in the training event, Lunger ensured that all soldiers participating in the jump had a thorough understanding of the jumping process, while also training the MICO on the survival swimming required to avoid entanglement or entrapment beneath a parachute in the water – both very real risks when performing airborne operations into water.
For a few soldiers in the 20th Special Forces Group MICO, this was their first time conducting this sort of airborne jump. As new soldiers arrive to the MICO from AIT, the importance of properly training and maintaining proficiency in this skill has only increased. Jumpmasters ensured that these soldiers understood the process of making the jump, the survival swimming required after landing in water, and how to handle their parachute as it becomes waterlogged.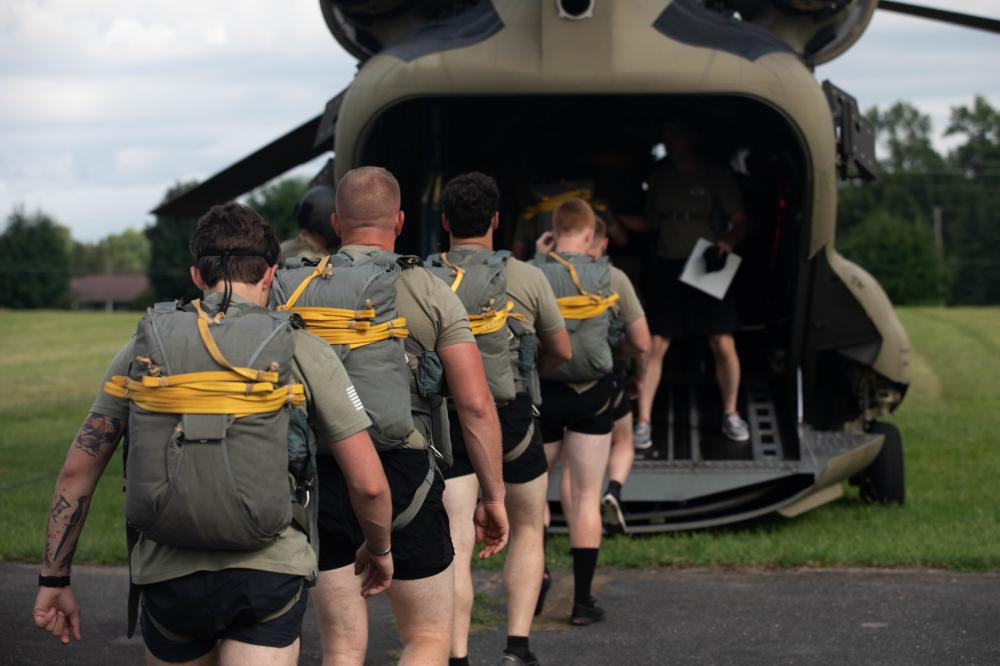 "Today was a special day because you don't have to worry about landing on the ground and any sort of impact there. It's just nice and smooth into the water." Said Spc. John Stark. This was Stark's first time performing a water jump with the MICO. "It's against human nature to jump off of something at fifteen-hundred feet with the faith that something is going to catch you… I love having these [training] exercises because for me personally, it stretches me."
Solders' families and the locals from Campbellsville gathered by the lakeshore to watch as the 20th Special Forces Group MICO conducted the training exercise. The soldiers made a total of 4 flights over the lake. During each pass, the soldiers defied human nature and jumped into the open air. The only thing standing between them and a fatal fall was a pack full of fabric and rope secured to their backs – their parachutes. After the thrill of jumping out of the aircraft, the soldiers enjoyed a steady descent down into the lake, where Zodiac rafts pulled them from the water and brought them to shore. For many, their families watched the training and welcomed them back to shore with cheers.
Story by SPC Caleb Sooter 
133rd Mobile Public Affairs Detachment
You can skip to the end and leave a response. Pinging is currently not allowed.