2023 Helikon-Tex Preview
Helikon-Tex offered an awesome display at the IWA Outdoor Classics. Here is a sneak peek of a few items coming in 2023.
Striding into the booth, you are greeted by a mannequin kitted out head-to-toe in Rhodesian Brushstroke, equipped with the Raid Shirt, Urban Tactical Shorts, Claymore Bag, Chicom Chest Rig, and Mirage Carbine Sling.
Here's a focus on the CHICOM Chest Rig mentioned above.
Next are a couple of new paint jobs on classic Helikon-Tex products. From Top Left, Clockwise: Raid Shirt in Tigerstripe, Patriot Jacket Mk II in Tigerstripe, Reversible Swagmen Roll in PenCott patterns, and Reversible Swagmen Roll in Mitchell camouflage.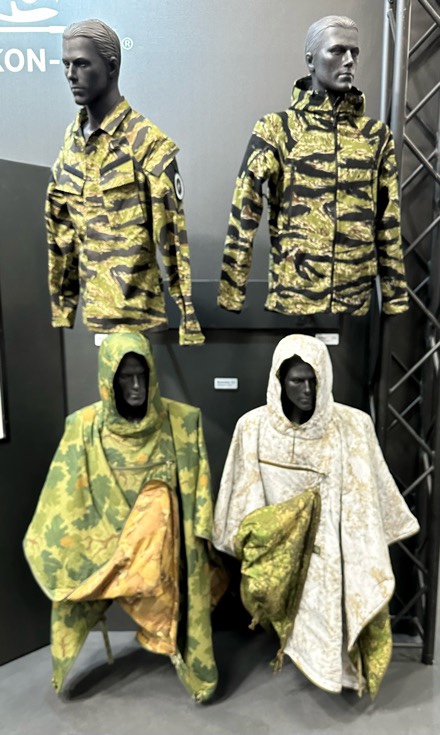 Finally, we have the Traveler folding chair which features the highest quality aluminum poles from suppliers in Korea. The Traveler includes a storage case. Expect these in several colors.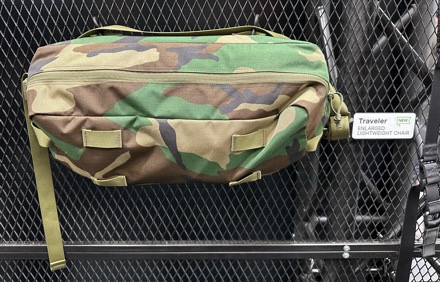 This is by no means complete and I'll dive more extensively into their upcoming items later this week.
You can skip to the end and leave a response. Pinging is currently not allowed.