SOF Week Update – Registration Is Open, PEO PEO 1-on-1 Session, and SOF Week Innovation Theater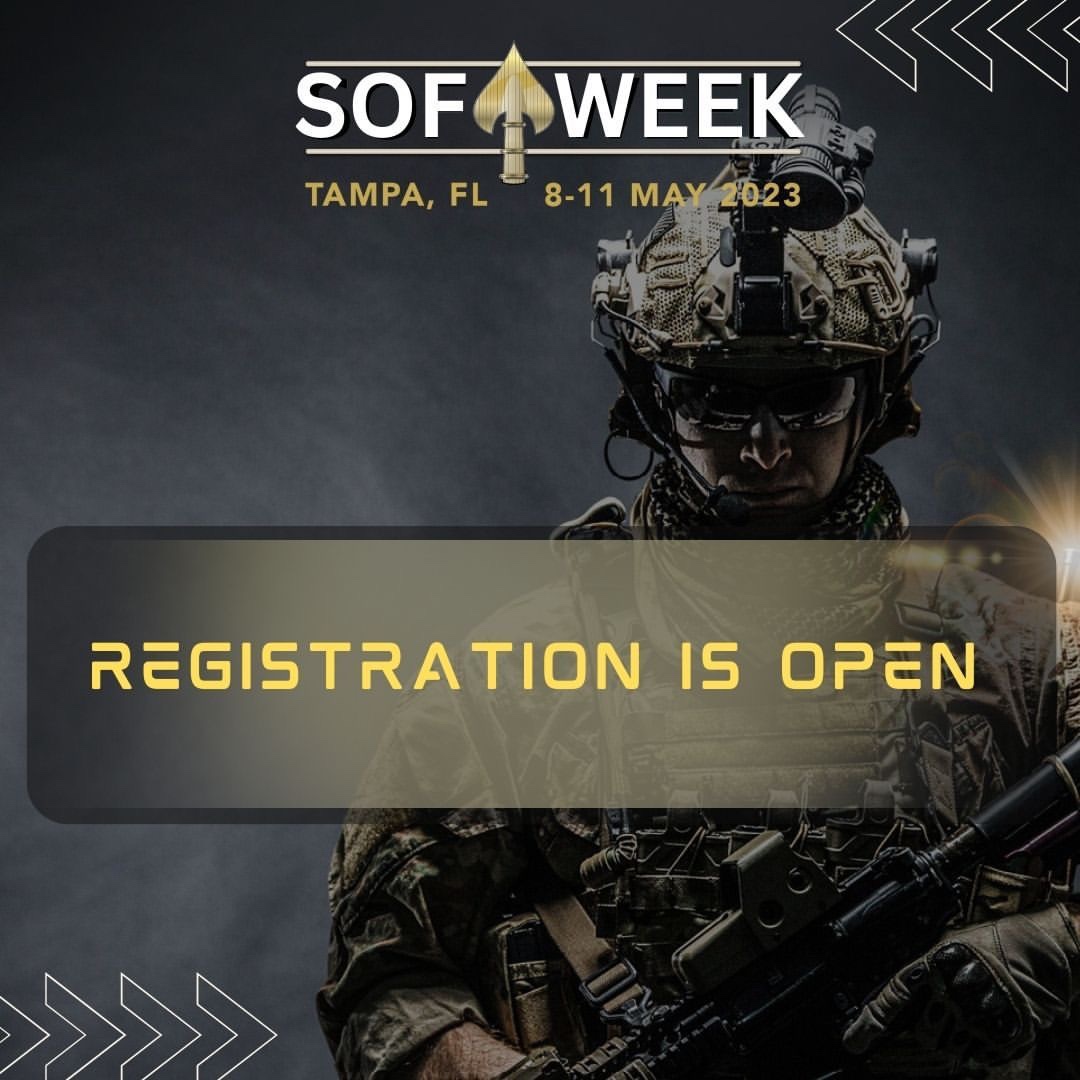 Here are a few updates for SOF Week 2023. First off, registration is now open. Be prepared to share copies of your identification as well as a digital passport sized photo. This is quite common for international shows and will help GSOF and their partner Clarion Events ensure that they conduct a safe and secure event for USSOCOM. Visit sofweek.org to register.
Additionally, PEO 1-on-1 Session Applications close this Friday. They are one of the best opportunities for a small business to get in front of USSOCOM's program managers.
www.sofweek.org/peo-1-1-meetings
Finally, application for the inaugural SOF Week Innovation Theater close on April 6th. Out of the entire week, this is the event I am most excited about.
This is an opportunity for companies with innovative products, or concepts, to present their technological advances to priority modernization areas and emerging technologies of significant interest to USSOCOM AT&L representatives and USSOCOM SMEs. I'd suggest that you also apply if you are individual or academic organization.
Selected companies will be offered a 20 minute "presentation" slot in the SOF Week Innovation Theater. To learn more, visit www.sofweek.org/sof-week-innovation-theater.
You can skip to the end and leave a response. Pinging is currently not allowed.