Aeroknox – AX // MP5 Lower
The new AX // MP5 Lower from Aeroknox is manufactured from 7075 billet aluminum and offers AR grip compatibility. Weighing just 6 ounces there is no FFL requirement for purchase and it is fitted with no tools.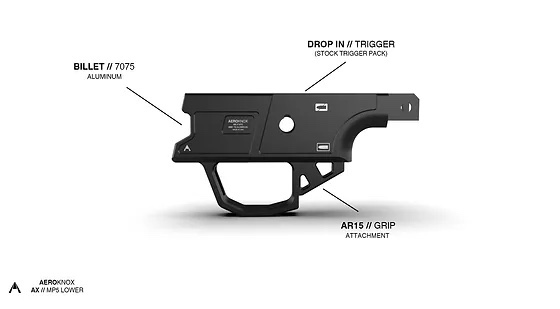 Currently only available for PTR 9 clones. Zenith clones and HK will follow.
www.aeroknox.com/product-page/ax-mp5-lower
You can skip to the end and leave a response. Pinging is currently not allowed.